CONTENTS
Gas Markets
---
Related Markets
---
Weather
---
Gas Markets
Market Watch
April gas futures crashed through a $2.40 floor Friday, falling 17.6¢ to settle at $2.338 per million Btu, as concerns about abundant supply weighed on the market despite unseasonably cold weather.
The contract has fallen 67.1¢
since hitting $3 just two weeks ago. While some Haynesville Shale producers have announced they would drop rigs in response to low prices, and some Appalachian producers have said they would aim to keep production steady in 2023 with flexibility to slow production if prices fall far enough, an upstream response isn't evident in the US rig count. "Producers could eventually shut-in wells later this year if gas prices stay low," East Daley analysts wrote. "In 2020, we saw EQT respond to poor spot pricing by shutting in one-third of its production when Dominion South [now Eastern Gas South] prices fell below $1.40/MMBtu. On the other hand, Antero Resources claimed resilience to low prices in Appalachia, given a strong portfolio of firm transport (FT) on pipelines out of the basin and low break-even economics for its acreage. EQT noted that while some of its peers were slimming their FT capacity, EQT was expanding its own." But Appalachian spot gas prices are well above that level now.
The 12-month strip dropped 14.8¢ to $3.088; the 2024 strip declined 9.5¢ to $3.588 (
Futures contracts
).
* * *
Tenn Gas Zone 6 saw the most significant price move of the day, rising $1.34 to $3.92.
This compared to benchmark Henry Hub cash prices that were down 4¢ at $2.41. In the Northeast, Transco zone 6 New York went up 12¢ to average $2.31, while Boston-area Algonquin advanced 84¢ to average $3.19. In West Texas, cash prices at the Permian's Waha Hub fell 29¢ to average $1.13. Meanwhile, Rockies leader Kern/Opal fell 34¢ to $4.11, SoCal Citygate advanced $1.03 to average $8.14 and Northwest Sumas lost 51¢ to average $2.01. In Canada, Alberta benchmark Aeco fell 2¢ to $2.11 (
Daily cash prices
).
* * *
The US rig count climbed eight to 754 last week, up 91 from a year ago, Baker Hughes reported.
Gas-directed rigs climbed nine to 162, up 25 from a year ago, while oil rigs fell one to 589, up 65 from a year ago. The data show the bulk of the increase in year-over-year activity is in the Permian Basin, up 34 rigs to 350, followed distantly by the Eagle Ford Shale, up 15 to 70. The Haynesville Shale rig count is up one at 67 (
Rig count
).
* * *
The California Public Utilities Commission (CPUC) this week launched a multi-pronged investigation into the extraordinary spikes in natural gas prices this winter with an aim of heading off a recurrence.
"The initiation of this proceeding will allow us to deeply probe the causes and impacts of these harmful natural gas price spikes and explore mitigations against such price volatility in the future," said CPUC President Alice Reynolds. "This is a critical step to protecting consumers and increasing transparency." The CPUC said it will explore the impact of the price spikes on gas and electricity prices and customer bills, and the potential threats to gas and power reliability and price volatility this coming summer and beyond. The move comes weeks after California Gov. Gavin Newsom (D) and other elected officials urged the Federal Energy Regulatory Commission (FERC) to investigate whether market manipulation, anticompetitive behavior, or other anomalies contributed to the high gas prices across much of the West this winter.
* * *
Price notice:
Due to revisions by data providers, Energy Intelligence is revising its daily pricing as follows:
For the Mar. 14, 2023 trade day at SoCal Border, the revised pricing is: Low: $3.25; High: $6.10; Average: $4.76; Volume: 263,231; Deals: 45.
For the Mar. 15, 2023 trade day:
At Algonquin, the revised pricing is: Low: $2.45; High: $2.70; Average: $2.50; Volume: 92,744; Deals: 17.
At Centerpoint East, the revised pricing is: Low: $2.00; High: $2.15; Average: $2.08; Volume: 22,000; Deals: 2.
---
Natural Gas Spot Prices
Top 5 Upward & Downward Price Movements
Note: Mar 17' 23 versus prior day price: points moving up (25), down (47).
Natural Gas Spot Prices
Trade Date: Mar. 17, 2023 / Flow Dates: Mar. 18-20, 2023
The above figures refer to volume-weighted averages for gas deals done today for tomorrow's flow, or weekend delivery on Friday trading, at each particular spot. Change reflects the difference from the previous published price. Composites reflect volume-weighted average for all deals done in the regional grouping. Daily Composite Spot Wellhead is a volume-weighted average for all producing area pipelines less gathering and processing costs. All prices are in $/MMBtu.
---
Critical Notices
Sort:
Count of Critical Notices in Last 7 Days
---
Natural Gas Futures
Nymex Henry Hub Future Price Curves
Mar 17, '23
Henry Hub
Change from prior day, Mar 16 '23
---
Baker Hughes Rig Count
Baker Hughes US Gas Rig Count
Gas Rigs by Basin
Rig Count as of Mar 17 '23. Source: Baker Hughes
---
---
Related Markets
---
Spot Cash Electricity Prices
Spot Cash Electricity Prices
Today's prices as of Mar 16 '23
---
Gas Needed to Replace Offline Nuclear Capacity
Gas Needed to Replace Off Line Nuclear Capacity
Note: Source: US Nuclear Regulatory Commission's Daily Power Reactor Status Report and Energy Intelligence,Historical data available via EI New Energy Data
---
Gas Prices, Power Prices and Spark Spreads for Major Hubs
Marginal Heat Rates (Btu/kWh)
Note: Indicates the threshold heat rate for each gas/power pair. Below the MHR, gas-fired generation may be more cost effective vs. purchased power above. For holidays and weekends, the previous business day's values are displayed.
Gas, Power Prices & Spark Spreads for Generators Major Hubs
---
Renewable Energy
Gas Equivalent of Caiso Wind and Solar Output
Note: Historical data available via EI New Energy Data
Note: Historical data available via EI New Energy Data
Gas Equivalent of Ercot Wind Output
Note: Historical data available via EI New Energy Data
Note: Historical data available via EI New Energy Data
Gas Equivalent of PJM Renewable Output
Note: Historical data available via EI New Energy Data
Note: Historical data available via EI New Energy Data
---
---
Weather
Today's Short-Term Weather Forecast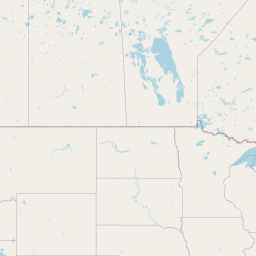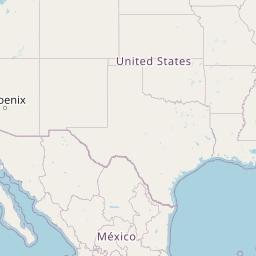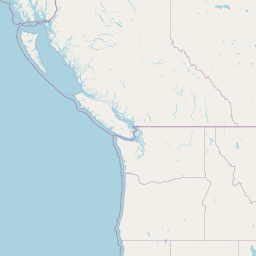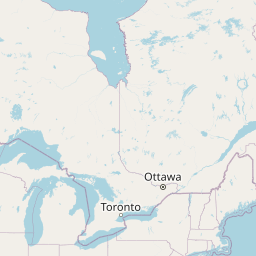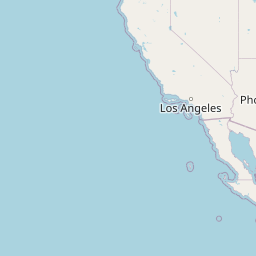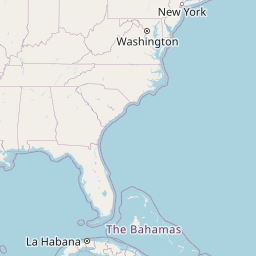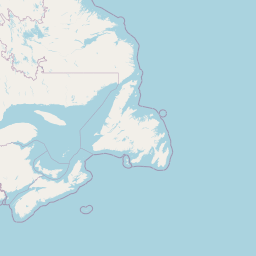 | | |
| --- | --- |
| | To change the layers on the map, click the icon to the left and choose the layer you want to display. |
Layers available on weather map:
Temperature:

Current ground temperature(in Fahrenheit).

Clouds:

Displays the positions of the current cloud cover.

Precipitation:

Displays current amount of falling water in liquid, sleet or snow form (in inches).

Wind speed:

Displays the current wind speed(in knots).

Sea Level Pressure:

Displays the current pressure at sea level(in millibars).

Snow:

Displays the daily snow fall(in inches).

Rain:

Displays today's amount of rain fall(in inches).
---
Degree Days
Degree Days
Note: Cooling Degree Days is the sum of temperature variances above 65 degrees for 14 cities: Atlanta, Georgia, Austin, Texas, Denver, Colorado, Detroit, Michigan, Las Vegas, Nevada, Los Angeles, California, Minneapolis, Minnesota, Nashville, Tenn, Philadelphia, Pennsylvania, Seattle, Washington, Washington, DC, Boston, Massachusetts, Orlando, Florida, New York, New York. Heating Degree Days is the sum of temperature variances below 65 degrees for those same 14 cities.
Regional °F Degree Day DifferentialsValues listed are the previous days' difference from the 5-year degree day average.
Ex: A value of -4° indicates previous days' degree days were 4 degrees below the 5-year average.
---
Copyright Notice
Copyright © 2022 by Energy Intelligence Group, Inc. Gas Market Reconnaissance is a trademark of Energy Intelligence. All rights reserved. Access, distribution and reproduction are subject to the terms and conditions of the subscription agreement and/or license with Energy Intelligence. Access, distribution, reproduction or electronic forwarding not specifically defined and authorized in a valid subscription agreement or license with Energy Intelligence is willful copyright infringement. Additional copies of individual articles may be obtained using the pay-per-article feature offered at
www.energyintel.com
.
Sales:
sales@energyintel.com
Customer Service:
customerservice@energyintel.com
---