CONTENTS
Gas Markets
---
Related Markets
---
Weather
---
Gas Markets
Market Watch
April gas futures plunged 43.7¢ Monday to $2.572 per million Btu as moderating weather forecasts took the steam out of last week's rally.
On Friday, the front-month contract settled above $3 for the first time since Jan. 27, but the latest weather forecasts lower the 15-day demand outlook by 43.7 billion cubic feet, according to Gelber & Associates analysts. Although the market holds a positive view of plans by some producers to drop rigs in response to low prices, a reduction in drilling isn't likely to address the near-term supply glut.
The 12-month strip fell 33.7¢ to $3.361; the 2024 strip dropped 13.3¢ to $3.795 (
Futures contracts
).
* * *
NW Rockies saw the most significant price move of the day, rising $4 to $9.42.
This compared to benchmark Henry Hub cash prices that were down 20¢ at $2.46. In the Northeast, Transco zone 6 New York went up 12¢ to average $2.63, while Boston-area Algonquin advanced $2.12 to average $6.27. In West Texas, cash prices at the Permian's Waha Hub fell 34¢ to average $1.82. Meanwhile, Rockies leader Kern/Opal rose $2.12 to $9.30, SoCal Citygate advanced 76¢ to average $8.85 and Northwest Sumas gained $1.65 to average $8.87. In Canada, Alberta benchmark Aeco fell 18¢ to $2.22 (
Daily cash prices
).
* * *
Gas producing giant Chesapeake Energy said Monday it has agreed to supply Swiss trading house Gunvor with US-sourced LNG for a 15-year period.
Under the heads of agreement, subsidiary Chesapeake Energy Marketing will deliver 2 million tons per year of LNG to Gunvor Singapore, with the contract price indexed to the Asian benchmark Japan Korea Marker (JKM). The deal is unusual in that Chesapeake -- which is seeking new outlets for its Haynesville Shale production – does not own or operate an LNG export terminal. As a result, the two companies will "jointly select the most optimal liquefaction facility in the US to liquefy the gas produced by Chesapeake" and deliver it on a free-on-board basis starting in 2027. Chesapeake CEO Nick Dell'Osso said his company is looking to
sign
additional supply agreements as US LNG export projects continue to come online.
* * *
BP's US onshore operations have received third-party verification of its methane intensity at its US onshore operations, making it the first supermajor to have methane emissions data related to its entire shale gas portfolio certified.
David Lawler, CEO of US subsidiary BPX, told reporters Monday that all of the company's onshore assets have been certified at or below a methane intensity level of the 0.2%, the benchmark
MiQ
, which completed the certification, considers a "C" grade. "What that means is that we feel like our product will be in demand," Lawler said during a press briefing at the CERAWeek by S&P Global conference in Houston. "We're able to kind of certify to consumers that we're producing the gas in a responsible way."
A growing number of
US operators
are seeking certification as part of bigger efforts to lower their emissions and appeal to global buyers. Some buyers are paying premiums for the certified gas in certain markets, Lawler said.
* * *
Price notice:
Due to revisions by a data provider, Energy Intelligence is revising its daily pricing as follows:
For Feb. 24, 2023 trade day at CIG, the revised pricing is: Low: $2.15; High: $2.28; Average: $2.19; Volume: 27,100; Deals: 5.
For Feb. 28, 2023 trade day at NNG Demarc, the revised pricing is: Low: $2.39; High: $2.43; Average: $2.41; Volume: 71,600; Deals: 11.
---
Natural Gas Spot Prices
Top 5 Upward & Downward Price Movements
Note: Mar 6' 23 versus prior day price: points moving up (24), down (58).
Natural Gas Spot Prices
Trade Date: Mar. 6, 2023 / Flow Date: Mar. 7, 2023
The above figures refer to volume-weighted averages for gas deals done today for tomorrow's flow, or weekend delivery on Friday trading, at each particular spot. Change reflects the difference from the previous published price. Composites reflect volume-weighted average for all deals done in the regional grouping. Daily Composite Spot Wellhead is a volume-weighted average for all producing area pipelines less gathering and processing costs. All prices are in $/MMBtu.
---
Critical Notices
Sort:
Count of Critical Notices in Last 7 Days
---
Natural Gas Futures
Nymex Henry Hub Future Price Curves
Mar 6, '23
Henry Hub
Change from prior day, Mar 3 '23
---
---
Related Markets
---
Spot Cash Electricity Prices
Spot Cash Electricity Prices
Today's prices as of Mar 3 '23
---
Gas Needed to Replace Offline Nuclear Capacity
Gas Needed to Replace Off Line Nuclear Capacity
Note: Source: US Nuclear Regulatory Commission's Daily Power Reactor Status Report and Energy Intelligence,Historical data available via EI New Energy Data
---
Gas Prices, Power Prices and Spark Spreads for Major Hubs
Marginal Heat Rates (Btu/kWh)
Note: Indicates the threshold heat rate for each gas/power pair. Below the MHR, gas-fired generation may be more cost effective vs. purchased power above. For holidays and weekends, the previous business day's values are displayed.
Gas, Power Prices & Spark Spreads for Generators Major Hubs
---
Renewable Energy
Gas Equivalent of Caiso Wind and Solar Output
Note: Historical data available via EI New Energy Data
Note: Historical data available via EI New Energy Data
Gas Equivalent of Ercot Wind Output
Note: Historical data available via EI New Energy Data
Note: Historical data available via EI New Energy Data
Gas Equivalent of PJM Renewable Output
Note: Historical data available via EI New Energy Data
Note: Historical data available via EI New Energy Data
---
---
Weather
Today's Short-Term Weather Forecast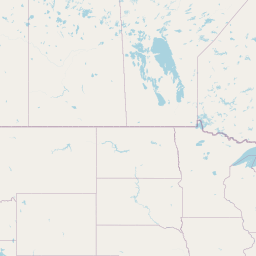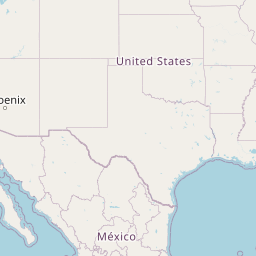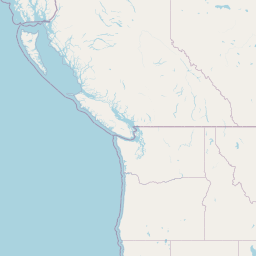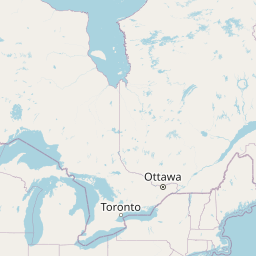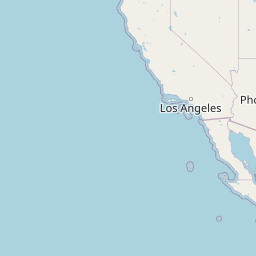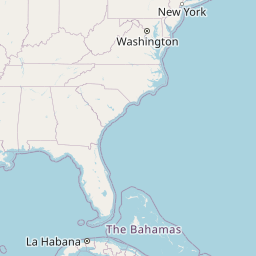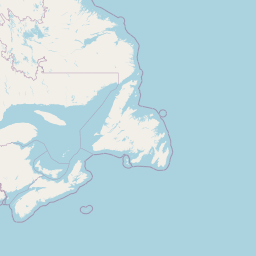 | | |
| --- | --- |
| | To change the layers on the map, click the icon to the left and choose the layer you want to display. |
Layers available on weather map:
Temperature:

Current ground temperature(in Fahrenheit).

Clouds:

Displays the positions of the current cloud cover.

Precipitation:

Displays current amount of falling water in liquid, sleet or snow form (in inches).

Wind speed:

Displays the current wind speed(in knots).

Sea Level Pressure:

Displays the current pressure at sea level(in millibars).

Snow:

Displays the daily snow fall(in inches).

Rain:

Displays today's amount of rain fall(in inches).
---
Degree Days
Degree Days
Note: Cooling Degree Days is the sum of temperature variances above 65 degrees for 14 cities: Atlanta, Georgia, Austin, Texas, Denver, Colorado, Detroit, Michigan, Las Vegas, Nevada, Los Angeles, California, Minneapolis, Minnesota, Nashville, Tenn, Philadelphia, Pennsylvania, Seattle, Washington, Washington, DC, Boston, Massachusetts, Orlando, Florida, New York, New York. Heating Degree Days is the sum of temperature variances below 65 degrees for those same 14 cities.
Regional °F Degree Day DifferentialsValues listed are the previous days' difference from the 5-year degree day average.
Ex: A value of -4° indicates previous days' degree days were 4 degrees below the 5-year average.
---
Copyright Notice
Copyright © 2022 by Energy Intelligence Group, Inc. Gas Market Reconnaissance is a trademark of Energy Intelligence. All rights reserved. Access, distribution and reproduction are subject to the terms and conditions of the subscription agreement and/or license with Energy Intelligence. Access, distribution, reproduction or electronic forwarding not specifically defined and authorized in a valid subscription agreement or license with Energy Intelligence is willful copyright infringement. Additional copies of individual articles may be obtained using the pay-per-article feature offered at
www.energyintel.com
.
Sales:
sales@energyintel.com
Customer Service:
customerservice@energyintel.com
---