CONTENTS
Gas Markets
---
Related Markets
---
Weather
---
Gas Markets
Market Watch
March gas futures fell 8.2¢ Thursday to $2.389 per million Btu as the weekly storage inventory report showed another anemic withdrawal just as gas producers began to unveil their 2023 plans.
"The market eagerly awaited 2023 production guidance from some of the largest pure dry-gas players, but so far the outlooks look like production is to remain in-line with 2022 volumes — a bearish sign," Gelber & Associates analysts said. "If fuel switching is unable to ramp up in the power generation sector, the onus will come down to domestic producers to pull back production volumes."
The 12-month strip fell 4.5¢ to $3.184; the 2024 strip edged 0.9¢ lower to $3.613 (
Futures contracts
).
* * *
Tenn Gas Zone 6 saw the most significant price move of the day, rising 77¢ to $3.02.
This compared to benchmark Henry Hub cash prices that were up 4¢ at $2.48. In the Northeast, Transco zone 6 New York went up 23¢ to average $2.26, while Boston-area Algonquin advanced 63¢ to average $2.75. In West Texas, cash prices at the Permian's Waha Hub rose 2¢ to average $2.17. Meanwhile, Rockies leader Kern/Opal fell 13¢ to $6.79, SoCal Citygate declined 58¢ to average $7.10 and Northwest Sumas gained 11¢ to average $6.49. In Canada, Alberta benchmark Aeco rose 4¢ to $1.99 (
Daily cash prices
).
* * *
The US Energy Information Administration reported a 100 Bcf withdrawal from storage for the week ended Feb. 10, decreasing net working gas inventories to 2,266 Bcf.
This week's draw compares with a year-ago pull of 195 Bcf and the five-year average of 166 Bcf. The surplus to the five-year average climbed to 183 Bcf, or 8.8%. The surplus to last year climbed to 328 Bcf, or 16.9%. Next week's data is expected to show a 71 Bcf withdrawal versus a five-year average of 177 Bcf (
Storage
).
* * *
Appalachian producers are planning for slow production growth as they wait for their Haynesville Shale competition to respond to falling natural gas prices.
"We estimate that most Haynesville companies are not able to generate free cash flow in today's pricing environment," Antero Resources CFO Michael Kennedy told investors Thursday. On Tuesday, Haynesville gas producer Comstock Resources announced it is releasing two of its nine operated drilling rigs "in response to the current lower natural gas prices." Even so, it expects its production to grow to between 1.425 and 1.55 Bcfe/d, up from 1.37 Bcfe/d in 2022. "We do have the ability to drop additional rigs quickly if we need to, and we're also very confident that we can add rigs pretty quickly in the back half of the year if we had a surprise to the upside," Comstock COO Daniel Harrison said. Meanwhile, EQT Corp. announced Wednesday it plans 2023 production of between 5.21 and 5.48 Bcfe/d, from 5.32 Bcfe/d in 2022. Even so, the lower end of the company's production guidance "contemplates a scenario where we slow our production cadence for the year should natural gas prices continue to deteriorate," CEO Toby Rice said. Meanwhile, its peer Antero plans between 3.25 and 3.3 Bcfe/d of net production this year, up from 3.2 Bcfe/d in 2022, but most of that growth will be in the form of liquids. As its gas production slows from 2.19 Bcf/d last year to between 2.1 Bcf/d and 2.15 Bcf/d, Antero anticipates its liquids production will climb from 170,000 b/d to between 184,000 b/d and 195,000 b/d.
---
Natural Gas Spot Prices
Top 5 Upward & Downward Price Movements
Note: Feb 16' 23 versus prior day price: points moving up (49), down (28).
Natural Gas Spot Prices
Trade Date: Feb. 16, 2023 / Flow Date: Feb. 17, 2023
The above figures refer to volume-weighted averages for gas deals done today for tomorrow's flow, or weekend delivery on Friday trading, at each particular spot. Change reflects the difference from the previous published price. Composites reflect volume-weighted average for all deals done in the regional grouping. Daily Composite Spot Wellhead is a volume-weighted average for all producing area pipelines less gathering and processing costs. All prices are in $/MMBtu.
---
Critical Notices
Sort:
Count of Critical Notices in Last 7 Days
---
Natural Gas Futures
Nymex Henry Hub Future Price Curves
Feb 16, '23
Henry Hub
Change from prior day, Feb 15 '23
---
Storage Report
North American Natural Gas Storage
Feb 16, '23
Note: The value shown in the bars represents the percentage full.
North American Weekly Gas Storage
Sources: US-EIA. Canada-RBN Energy. Values in Bcf unless otherwise noted.
---
---
Related Markets
---
Spot Cash Electricity Prices
Spot Cash Electricity Prices
Today's prices as of Feb 15 '23
---
Gas Needed to Replace Offline Nuclear Capacity
Gas Needed to Replace Off Line Nuclear Capacity
Note: Source: US Nuclear Regulatory Commission's Daily Power Reactor Status Report and Energy Intelligence,Historical data available via EI New Energy Data
---
Gas Prices, Power Prices and Spark Spreads for Major Hubs
Marginal Heat Rates (Btu/kWh)
Note: Indicates the threshold heat rate for each gas/power pair. Below the MHR, gas-fired generation may be more cost effective vs. purchased power above. For holidays and weekends, the previous business day's values are displayed.
Gas, Power Prices & Spark Spreads for Generators Major Hubs
---
Renewable Energy
Gas Equivalent of Caiso Wind and Solar Output
Note: Historical data available via EI New Energy Data
Note: Historical data available via EI New Energy Data
Gas Equivalent of Ercot Wind Output
Note: Historical data available via EI New Energy Data
Note: Historical data available via EI New Energy Data
Gas Equivalent of PJM Renewable Output
Note: Historical data available via EI New Energy Data
Note: Historical data available via EI New Energy Data
---
---
Weather
Today's Short-Term Weather Forecast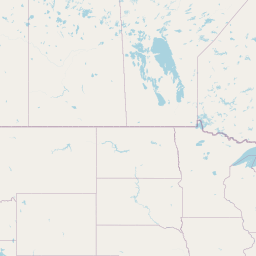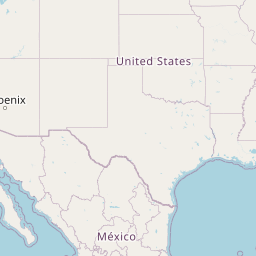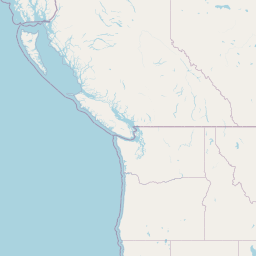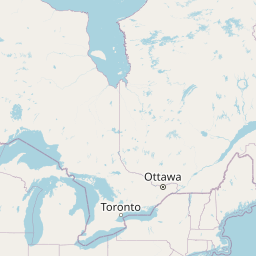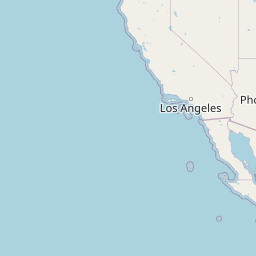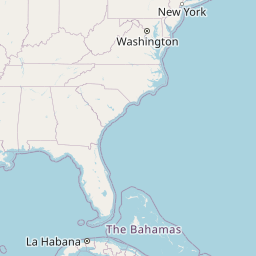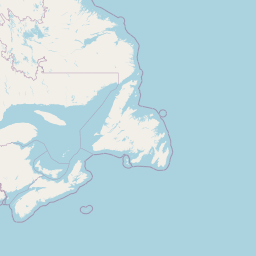 | | |
| --- | --- |
| | To change the layers on the map, click the icon to the left and choose the layer you want to display. |
Layers available on weather map:
Temperature:

Current ground temperature(in Fahrenheit).

Clouds:

Displays the positions of the current cloud cover.

Precipitation:

Displays current amount of falling water in liquid, sleet or snow form (in inches).

Wind speed:

Displays the current wind speed(in knots).

Sea Level Pressure:

Displays the current pressure at sea level(in millibars).

Snow:

Displays the daily snow fall(in inches).

Rain:

Displays today's amount of rain fall(in inches).
---
Degree Days
Degree Days
Note: Cooling Degree Days is the sum of temperature variances above 65 degrees for 14 cities: Atlanta, Georgia, Austin, Texas, Denver, Colorado, Detroit, Michigan, Las Vegas, Nevada, Los Angeles, California, Minneapolis, Minnesota, Nashville, Tenn, Philadelphia, Pennsylvania, Seattle, Washington, Washington, DC, Boston, Massachusetts, Orlando, Florida, New York, New York. Heating Degree Days is the sum of temperature variances below 65 degrees for those same 14 cities.

Regional °F Degree Day Differentials
Values listed are the previous days' difference from the 5-year degree day average.
Ex: A value of -4° indicates previous days' degree days were 4 degrees below the 5-year average.
---
Copyright Notice
Copyright © 2022 by Energy Intelligence Group, Inc. Gas Market Reconnaissance is a trademark of Energy Intelligence. All rights reserved. Access, distribution and reproduction are subject to the terms and conditions of the subscription agreement and/or license with Energy Intelligence. Access, distribution, reproduction or electronic forwarding not specifically defined and authorized in a valid subscription agreement or license with Energy Intelligence is willful copyright infringement. Additional copies of individual articles may be obtained using the pay-per-article feature offered at
www.energyintel.com
.
Sales:
sales@energyintel.com
Customer Service:
customerservice@energyintel.com
---