CONTENTS
Gas Markets
---
Related Markets
---
Weather
---
Gas Markets
Market Watch
February gas futures sank 19.1¢ Monday to $3.067 per million Btu, with traders pushing the contract below $3 after the session's afternoon close.
Cold temperatures are forecasts to descend on the country, but "there is some skepticism among gas market players that the Siberian airmass will extend far enough eastward to the major metropolitan areas of the Eastern Seaboard, which would be required to guarantee ample gas storage draws will be on the table in early February," Gelber & Associates said. The latest forecasts "featured a revision to the outlook that would usher in less cold conditions from the last few days of January until Feb. 4, while colder temperatures are still in focus for the period of Feb. 5-8." Until LNG exports resume via Freeport and cold weather materializes, "sellers may continue to pressure prices," the analysts said.
The 12-month strip fell 11.6¢ to $3.411; the 2024 strip was off 3.7¢ at $3.888 (
Futures contracts
).
* * *
Transco Zone 5 saw the most significant price move of the day, rising $1.88 to $5.38.
This compared to benchmark Henry Hub cash prices that were down 26¢ at $3.09. In the Northeast, Boston-area Algonquin advanced 31¢ to average $4.22. In West Texas, cash prices at the Permian's Waha Hub fell 37¢ to average $2.45. Meanwhile, Rockies leader Kern/Opal fell $2.94 to $14.96, SoCal Citygate declined $2.07 to average $16.88 and Northwest Sumas lost $2.69 to average $14.48. In Canada, Alberta benchmark Aeco fell 16¢ to $2.49 (
Daily cash prices
).
* * *
Analysts are anticipating an unusually small 82 billion cubic foot withdrawal from storage for the week ended Jan. 20 when the
Energy Information Administration reports data Thursday.
That would lower inventories to 2,738 Bcf, about 5.3% above the five-year average. The Reuters poll consensus compares with the year-ago draw of 217 Bcf and the five-year average pull of 185 Bcf. Last week, mild temperatures brought heating degree days to 154, sharply below the 196 HDD 30-year average for the period, Reuters reports. Models for the week ending Jan. 27 are for a 138 Bcf withdrawal. That compares with a five-year average of 181 Bcf and a year-ago decrease of 261 Bcf.
* * *
The US Coast Guard has approved a risk analysis study completed by Freeport LNG, clearing one of the regulatory hurdles that stood in the way of the resumption of exports from the Texas facility.
Freeport delivered the Hazard and Operability (HAZOP) study to the Coast Guard last November. US Coast Guard Captain K.M. Donohue said in a Monday letter to Freeport that his staff determined that the HAZOP "addresses all requirements" of Captain of the Port Order 2022-0074. He said Freeport will be allowed to begin the planned Phase 0, Phase I and Phase II partial operations as described in the HAZOP following satisfactory completion of requirements set out by the Federal Energy Regulatory Commission (FERC) and the Department of Transportation's Pipeline and Hazardous Materials Safety Administration (PHMSA). Freeport on Sunday requested permission from FERC to begin cooling the facility's Loop 1 line and restart the associated boil off gas management system, a process that it said would take 11 days. In that request, it acknowledged returning liquefaction trains to operation, LNG circulation, and ship loading would require subsequent commission approvals.
* * *
Sempra Infrastructure has signed a long-term sale and purchase agreement with Poland's PKN Orlen for LNG from Phase 1 of the planned Port Arthur export project on the Texas Gulf Coast.
PKN Orlen has will purchase 1 million tons per year on a free-on-board (f.o.b.) basis for a 20-year term. With this deal, all 10.5 million tons/yr of long-term LNG offtake capacity of Phase 1 have been contracted under binding agreements, mostly by
European companies
. Sempra Infrastructure now expects to reach a final investment decision this quarter and start construction soon thereafter on Phase 1 "to help meet the increasing demand for LNG across Europe and the rest of the world," said CEO Justin Bird.
---
Natural Gas Spot Prices
Top 5 Upward & Downward Price Movements
Note: Jan 25' 23 versus prior day price: points moving up (8), down (70).
Natural Gas Spot Prices
Trade Date: Jan. 25, 2023 / Flow Date: Jan. 26, 2023
The above figures refer to volume-weighted averages for gas deals done today for tomorrow's flow, or weekend delivery on Friday trading, at each particular spot. Change reflects the difference from the previous published price. Composites reflect volume-weighted average for all deals done in the regional grouping. Daily Composite Spot Wellhead is a volume-weighted average for all producing area pipelines less gathering and processing costs. All prices are in $/MMBtu.
---
Critical Notices
Sort:
Count of Critical Notices in Last 7 Days
---
Natural Gas Futures
Nymex Henry Hub Future Price Curves
Jan 25, '23
Henry Hub
Change from prior day, Jan 24 '23
---
---
Related Markets
---
Spot Cash Electricity Prices
Spot Cash Electricity Prices
Today's prices as of Jan 24 '23
---
Gas Needed to Replace Offline Nuclear Capacity
Gas Needed to Replace Off Line Nuclear Capacity
Note: Source: US Nuclear Regulatory Commission's Daily Power Reactor Status Report and Energy Intelligence,Historical data available via EI New Energy Data
---
Gas Prices, Power Prices and Spark Spreads for Major Hubs
Marginal Heat Rates (Btu/kWh)
Note: Indicates the threshold heat rate for each gas/power pair. Below the MHR, gas-fired generation may be more cost effective vs. purchased power above. For holidays and weekends, the previous business day's values are displayed.
Gas, Power Prices & Spark Spreads for Generators Major Hubs
---
Renewable Energy
Gas Equivalent of Caiso Wind and Solar Output
Note: Historical data available via EI New Energy Data
Note: Historical data available via EI New Energy Data
Gas Equivalent of Ercot Wind Output
Note: Historical data available via EI New Energy Data
Note: Historical data available via EI New Energy Data
Gas Equivalent of PJM Renewable Output
Note: Historical data available via EI New Energy Data
Note: Historical data available via EI New Energy Data
---
---
Weather
Today's Short-Term Weather Forecast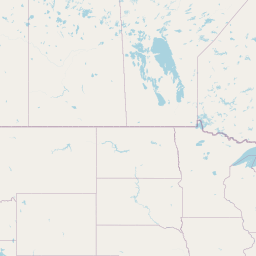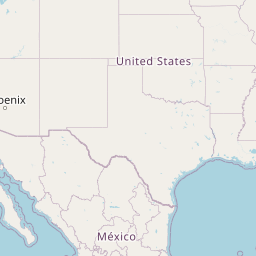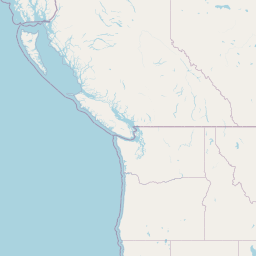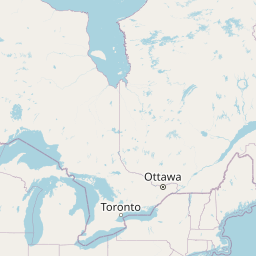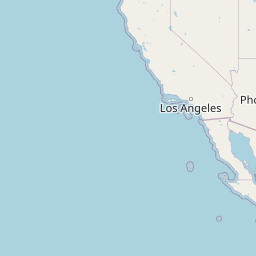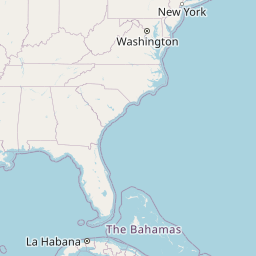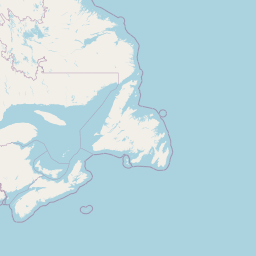 | | |
| --- | --- |
| | To change the layers on the map, click the icon to the left and choose the layer you want to display. |
Layers available on weather map:
Temperature:

Current ground temperature(in Fahrenheit).

Clouds:

Displays the positions of the current cloud cover.

Precipitation:

Displays current amount of falling water in liquid, sleet or snow form (in inches).

Wind speed:

Displays the current wind speed(in knots).

Sea Level Pressure:

Displays the current pressure at sea level(in millibars).

Snow:

Displays the daily snow fall(in inches).

Rain:

Displays today's amount of rain fall(in inches).
---
Degree Days
Degree Days
Note: Cooling Degree Days is the sum of temperature variances above 65 degrees for 14 cities: Atlanta, Georgia, Austin, Texas, Denver, Colorado, Detroit, Michigan, Las Vegas, Nevada, Los Angeles, California, Minneapolis, Minnesota, Nashville, Tenn, Philadelphia, Pennsylvania, Seattle, Washington, Washington, DC, Boston, Massachusetts, Orlando, Florida, New York, New York. Heating Degree Days is the sum of temperature variances below 65 degrees for those same 14 cities.

Regional °F Degree Day Differentials
Values listed are the previous days' difference from the 5-year degree day average.
Ex: A value of -4° indicates previous days' degree days were 4 degrees below the 5-year average.
---
Copyright Notice
Copyright © 2022 by Energy Intelligence Group, Inc. Gas Market Reconnaissance is a trademark of Energy Intelligence. All rights reserved. Access, distribution and reproduction are subject to the terms and conditions of the subscription agreement and/or license with Energy Intelligence. Access, distribution, reproduction or electronic forwarding not specifically defined and authorized in a valid subscription agreement or license with Energy Intelligence is willful copyright infringement. Additional copies of individual articles may be obtained using the pay-per-article feature offered at
www.energyintel.com
.
Sales:
sales@energyintel.com
Customer Service:
customerservice@energyintel.com
---