CONTENTS
Gas Markets
---
Related Markets
---
Weather
---
Gas Markets
Market Watch
February gas futures rebounded 18.4¢ Wednesday to $4.172 per million Btu on the heels of a four-day, $1.29 slide that had brought the nearby contract below $4 for the first time since last February.
Unseasonably mild temperatures have brought prices to current levels, but "it wouldn't be out of the realm of possibility for Nymex front-month gas futures to return to the $5.00/MMBtu to $6.50/MMBtu [range] should the pendulum swing in the other direction toward much more bullish supply-demand fundamentals in the weeks ahead," Gelber & Associates analysts said Wednesday.
The 12-month strip climbed 11.8¢ to $4.096; the 2024 strip edged 3¢ higher to $4.171 (
Futures contracts
).
* * *
El Paso San Juan saw the most significant price move of the day, falling $9.96 to $5.12.
This compared to benchmark Henry Hub cash prices that were up 13¢ at $3.78. In the Northeast, Transco zone 6 New York went up 73¢ to average $3.32, while Boston-area Algonquin advanced $1.08 to average $4.06. In West Texas, cash prices at the Permian's Waha Hub fell 79¢ to average $1.69. Meanwhile, Rockies leader Kern/Opal fell $5.77 to $17.20, SoCal Citygate declined $6.46 to average $20.16 and Northwest Sumas lost $7.05 to average $11.26. In Canada, Alberta benchmark Aeco rose 23¢ to $3.03 (
Daily cash prices
).
* * *
Analysts are anticipating a much larger-than-normal 228 billion cubic foot withdrawal from storage for the week ended Dec. 30 when the
Energy Information Administration reports data Thursday.
That would lower inventories to 2,884 Bcf, about 9.8% below the five-year average. The Reuters poll consensus compares with a five-year average draw of 98 Bcf and the year-ago pull of 46 Bcf. Last week, temperatures brought heating degree days to 196, above the 186 HDD 30-year average for the period, Reuters reports. Models for the week ending Jan. 6 are for a 31 Bcf withdrawal. That compares with a five-year average withdrawal of 151 Bcf and year-ago decrease of 179 Bcf.
* * *
US President Joe Biden named Federal Energy Regulatory Commission (FERC) member Willie Phillips as acting chairman Tuesday, replacing Richard Glick who left the post last month.
Phillips, one of two Democrats on the commission, is a former public utility regulator for Washington, DC. He also served as assistant general counsel for the North American Electric Reliability Corporation and has been vocal during his tenure at FERC on electric reliability issues. Phillips has served on FERC since December 2021, and his term runs until June 2026. Biden has yet to nominate a replacement for Glick's seat on the five-member body, setting up a 2-2 partisan split for the time being.
* * *
Appalachian gas producer EQT Corp. said Wednesday it completed a nearly 1.5-year, $28 million project that enabled the producer to cut its methane intensity by 70%.
The effort entailed eliminating nearly 9,000 natural gas-powered pneumatic devices from its production operations. Those devices accounted or 39% of the company's production segment Scope 1 greenhouse gas (GHG) emissions in 2021, the producer said. Completing the project enabled EQT to reduce its annual carbon footprint by 305,614 metric tons of CO2 equivalent, putting its production segment on track to achieve net zero Scope 1 and Scope 2 GHG emissions by 2025. Among its other emissions reduction efforts, EQT is replacing diesel power in its operations with electric crews.
* * *
Price notice:
Due to a revision by a data provider, Energy Intelligence is revising its daily pricing at Southern Star for trade day Dec. 29, 2022:
The revised pricing is: Low: $3.45; High: $3.65; Average: $3.47; Volume: 72,250; Deals: 11.
---
Natural Gas Spot Prices
Top 5 Upward & Downward Price Movements
Note: Jan 4' 23 versus prior day price: points moving up (58), down (19).
Natural Gas Spot Prices
Trade Date: Jan. 4, 2023 / Flow Date: Jan. 5, 2023
The above figures refer to volume-weighted averages for gas deals done today for tomorrow's flow, or weekend delivery on Friday trading, at each particular spot. Change reflects the difference from the previous published price. Composites reflect volume-weighted average for all deals done in the regional grouping. Daily Composite Spot Wellhead is a volume-weighted average for all producing area pipelines less gathering and processing costs. All prices are in $/MMBtu.
---
Critical Notices
Sort:
Count of Critical Notices in Last 7 Days
---
Natural Gas Futures
Nymex Henry Hub Future Price Curves
Jan 4, '23
Henry Hub
Change from prior day, Jan 3 '23
---
---
Related Markets
---
Spot Cash Electricity Prices
Spot Cash Electricity Prices
Today's prices as of Jan 3 '23
---
Gas Needed to Replace Offline Nuclear Capacity
Gas Needed to Replace Off Line Nuclear Capacity
Note: Source: US Nuclear Regulatory Commission's Daily Power Reactor Status Report and Energy Intelligence,Historical data available via EI New Energy Data
---
Gas Prices, Power Prices and Spark Spreads for Major Hubs
Marginal Heat Rates (Btu/kWh)
Note: Indicates the threshold heat rate for each gas/power pair. Below the MHR, gas-fired generation may be more cost effective vs. purchased power above. For holidays and weekends, the previous business day's values are displayed.
Gas, Power Prices & Spark Spreads for Generators Major Hubs
---
Renewable Energy
Gas Equivalent of Caiso Wind and Solar Output
Note: Historical data available via EI New Energy Data
Note: Historical data available via EI New Energy Data
Gas Equivalent of Ercot Wind Output
Note: Historical data available via EI New Energy Data
Note: Historical data available via EI New Energy Data
Gas Equivalent of PJM Renewable Output
Note: Historical data available via EI New Energy Data
Note: Historical data available via EI New Energy Data
---
---
Weather
Today's Short-Term Weather Forecast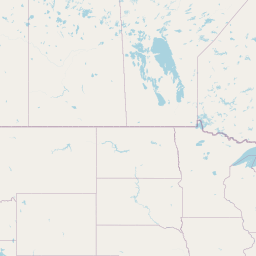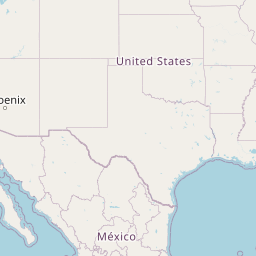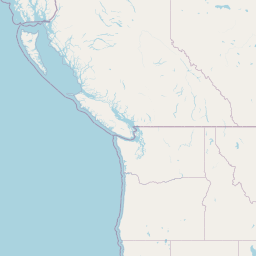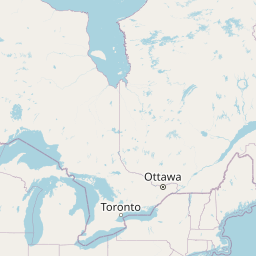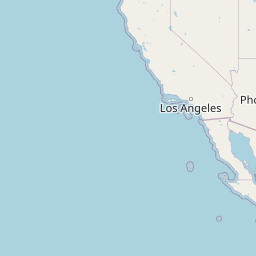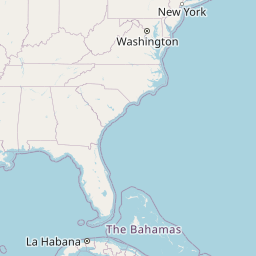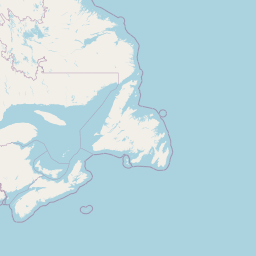 | | |
| --- | --- |
| | To change the layers on the map, click the icon to the left and choose the layer you want to display. |
Layers available on weather map:
Temperature:

Current ground temperature(in Fahrenheit).

Clouds:

Displays the positions of the current cloud cover.

Precipitation:

Displays current amount of falling water in liquid, sleet or snow form (in inches).

Wind speed:

Displays the current wind speed(in knots).

Sea Level Pressure:

Displays the current pressure at sea level(in millibars).

Snow:

Displays the daily snow fall(in inches).

Rain:

Displays today's amount of rain fall(in inches).
---
Degree Days
Degree Days
Note: Cooling Degree Days is the sum of temperature variances above 65 degrees for 14 cities: Atlanta, Georgia, Austin, Texas, Denver, Colorado, Detroit, Michigan, Las Vegas, Nevada, Los Angeles, California, Minneapolis, Minnesota, Nashville, Tenn, Philadelphia, Pennsylvania, Seattle, Washington, Washington, DC, Boston, Massachusetts, Orlando, Florida, New York, New York. Heating Degree Days is the sum of temperature variances below 65 degrees for those same 14 cities.

Regional °F Degree Day Differentials
Values listed are the previous days' difference from the 5-year degree day average.
Ex: A value of -4° indicates previous days' degree days were 4 degrees below the 5-year average.
---
Copyright Notice
Copyright © 2022 by Energy Intelligence Group, Inc. Gas Market Reconnaissance is a trademark of Energy Intelligence. All rights reserved. Access, distribution and reproduction are subject to the terms and conditions of the subscription agreement and/or license with Energy Intelligence. Access, distribution, reproduction or electronic forwarding not specifically defined and authorized in a valid subscription agreement or license with Energy Intelligence is willful copyright infringement. Additional copies of individual articles may be obtained using the pay-per-article feature offered at
www.energyintel.com
.
Sales:
sales@energyintel.com
Customer Service:
customerservice@energyintel.com
---