CONTENTS
Gas Markets
---
Related Markets
---
Weather
---
Gas Markets
Market Watch
January gas futures continued a technically driven freefall Tuesday, ending the session down 52.5¢ at $5.326/MMBtu.
The contract has lost $1.644 in the past three sessions as large players exit positions ahead of the holiday break. But the plunge is still oddly timed as a polar incursion is set to send temperatures across the US to historic lows this week. The 12-month strip fell 34.8¢ to $4.892; the 2024 calendar strip was off 15.5¢ to $4.568 (
Futures contracts
).
WTI January crude rose 90¢ Tuesday to roll off the board at $76.09/bbl. February crude, now in the prompt position, gained 85¢ to $76.23/bbl.
* * *
Northern California's PG&E Citygate saw the most significant price move of the day, falling $15.03 to $25.37.
In Southern California, the SoCal Citygate declined $8.77 to average $27.69. This compared to benchmark Henry Hub cash prices that were down 66¢ at $5.24. In the Northeast, Transco zone 6 New York went down 79¢ to average $7.71, while Boston-area Algonquin declined $2.95 to average $10.47. In West Texas, cash prices at the Permian's Waha Hub fell $1.41 to average $3.78. Meanwhile, Rockies leader Kern/Opal fell $7.79 to $24.46 and Northwest Sumas lost $4.50 to average $25.65. In Canada, Alberta benchmark Aeco fell 45¢ to $4.86 (
Daily cash prices
).
* * *
Idled Freeport LNG was set to receive 25 million cubic feet of gas Tuesday, but it wasn't clear why.
This would be the first gas taken in by the plant since August, when it received 22 MMcf to refuel a power plant that then sold the generation into the grid during a heat wave. Observers suspect this gas will serve the same function, especially given the polar incursion that will plunge temperatures across Texas from the 20s to the single digits Thursday night and early Friday. Freeport has not commented on the Refinitiv data or how the gas will be used. However, if this is the beginning of recommissioning supply then a trickle of gas will continue.
* * *
NextDecade has signed a 20-year contract with Portuguese energy company Galp to buy 1 million tons per year of LNG (137 MMcf/d) from the future Rio Grande export project in Brownsville, Texas.
Deliveries are set to begin in 2027, with volumes indexed to the Henry Hub plus a fixed liquefaction fee and lifted on an f.o.b. basis, according to Galp. NextDecade is expected to take a final investment decision on the first three liquefaction trains of the five-train, 27 million tons per year Rio Grande project in the first quarter of next year, with commercial operations set to start in 2026. The 20-year deal marks the longest LNG supply agreement by a European buyer this year and indicates a shift in the strategy of European companies toward securing longer-term supply on the back of the ongoing energy crisis on the continent.
* * *
Price notice:
Due to revisions by data providers, Energy Intelligence is revising its daily pricing as follows:
For trade day Dec. 9, 2022, at Dawn, the revised pricing is: Low: $5.15; High: $5.67; Average: $5.34; Volume: 230,300 and Deals: 42.
For trade day Dec. 15, 2022, at Oneok, the revised pricing is: Low: $6.05; High: $6.35; Average: $6.26; Volume: 26,800 and Deals: 5.
---
Natural Gas Spot Prices
Top 5 Upward & Downward Price Movements
Note: Dec 20' 22 versus prior day price: points moving up (1), down (82).
Natural Gas Spot Prices
Trade Date: Dec. 20, 2022 / Flow Date: Dec. 21, 2022
The above figures refer to volume-weighted averages for gas deals done today for tomorrow's flow, or weekend delivery on Friday trading, at each particular spot. Change reflects the difference from the previous published price. Composites reflect volume-weighted average for all deals done in the regional grouping. Daily Composite Spot Wellhead is a volume-weighted average for all producing area pipelines less gathering and processing costs. All prices are in $/MMBtu.
---
Critical Notices
Sort:
Count of Critical Notices in Last 7 Days
---
Natural Gas Futures
Nymex Henry Hub Future Price Curves
Dec 20, '22
Henry Hub
Change from prior day, Dec 19 '22
---
---
Related Markets
---
Spot Cash Electricity Prices
Spot Cash Electricity Prices
Today's prices as of Dec 19 '22
---
Gas Needed to Replace Offline Nuclear Capacity
Gas Needed to Replace Off Line Nuclear Capacity
Note: Source: US Nuclear Regulatory Commission's Daily Power Reactor Status Report and Energy Intelligence,Historical data available via EI New Energy Data
---
Gas Prices, Power Prices and Spark Spreads for Major Hubs
Marginal Heat Rates (Btu/kWh)
Note: Indicates the threshold heat rate for each gas/power pair. Below the MHR, gas-fired generation may be more cost effective vs. purchased power above. For holidays and weekends, the previous business day's values are displayed.
Gas, Power Prices & Spark Spreads for Generators Major Hubs
---
Renewable Energy
Gas Equivalent of Caiso Wind and Solar Output
Note: Historical data available via EI New Energy Data
Note: Historical data available via EI New Energy Data
Gas Equivalent of Ercot Wind Output
Note: Historical data available via EI New Energy Data
Note: Historical data available via EI New Energy Data
Gas Equivalent of PJM Renewable Output
Note: Historical data available via EI New Energy Data
Note: Historical data available via EI New Energy Data
---
---
Weather
Today's Short-Term Weather Forecast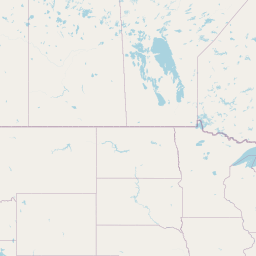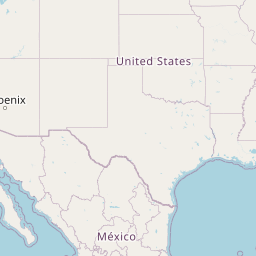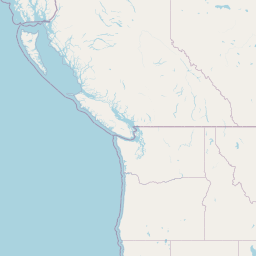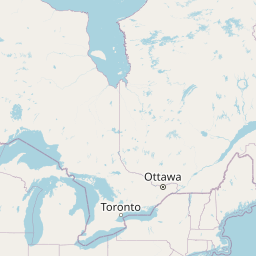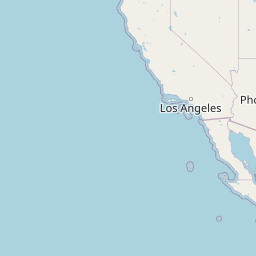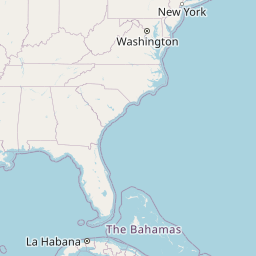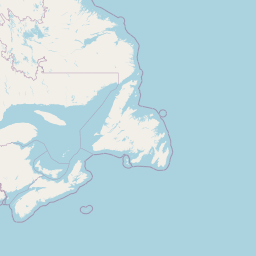 | | |
| --- | --- |
| | To change the layers on the map, click the icon to the left and choose the layer you want to display. |
Layers available on weather map:
Temperature:

Current ground temperature(in Fahrenheit).

Clouds:

Displays the positions of the current cloud cover.

Precipitation:

Displays current amount of falling water in liquid, sleet or snow form (in inches).

Wind speed:

Displays the current wind speed(in knots).

Sea Level Pressure:

Displays the current pressure at sea level(in millibars).

Snow:

Displays the daily snow fall(in inches).

Rain:

Displays today's amount of rain fall(in inches).
---
Degree Days
Degree Days
Note: Cooling Degree Days is the sum of temperature variances above 65 degrees for 14 cities: Atlanta, Georgia, Austin, Texas, Denver, Colorado, Detroit, Michigan, Las Vegas, Nevada, Los Angeles, California, Minneapolis, Minnesota, Nashville, Tenn, Philadelphia, Pennsylvania, Seattle, Washington, Washington, DC, Boston, Massachusetts, Orlando, Florida, New York, New York. Heating Degree Days is the sum of temperature variances below 65 degrees for those same 14 cities.

Regional °F Degree Day Differentials
Values listed are the previous days' difference from the 5-year degree day average.
Ex: A value of -4° indicates previous days' degree days were 4 degrees below the 5-year average.
---
Copyright Notice
Copyright © 2022 by Energy Intelligence Group, Inc. Gas Market Reconnaissance is a trademark of Energy Intelligence. All rights reserved. Access, distribution and reproduction are subject to the terms and conditions of the subscription agreement and/or license with Energy Intelligence. Access, distribution, reproduction or electronic forwarding not specifically defined and authorized in a valid subscription agreement or license with Energy Intelligence is willful copyright infringement. Additional copies of individual articles may be obtained using the pay-per-article feature offered at
www.energyintel.com
.
Sales:
sales@energyintel.com
Customer Service:
customerservice@energyintel.com
---