CONTENTS
Gas Markets
---
Related Markets
---
Weather
---
Gas Markets
Market Watch
January 2023 gas futures climbed 3.9¢ Tuesday to $7.235 per million Btu on its first day as prompt month.
The contract reached as high as $7.421 mid-morning but survived repeated attempts by bears to pull the contract below $7.10. As the month unfolds, Gelber & Associates analysts expect the market to be volatile amid offsetting fundamentals, including the imminent restart of Freeport LNG, a 2 Bcf/d sink for US production that could reach 103 Bcf/d in 2023. "Higher dry gas production will be counter-balanced by an uptick in LNG export demand in December," they wrote. "Should the looming railroad worker strike unfold within the next couple of weeks, it could boost natural gas power burn as a replacement for reduced coal stockpiles." On Monday, President Biden and outgoing House Speaker Nancy Pelosi announced support for legislation — a means of averting a strike — that would force railroads and unions to adopt the tentative labor agreement reached in September.
The 2023 strip climbed 6.6¢ to $5.796; the 2024 strip climbed 2.9¢ to $4.772 (
Futures contracts
).
* * *
White River Hub saw the most significant price move of the day, rising $4.61 to $13.50.
This compared to benchmark Henry Hub cash prices that were up 1¢ at $6.01. In the Northeast, Transco zone 6 New York averaged $6.27, while Boston-area Algonquin advanced 77¢ to average $6.57. In West Texas, cash prices at the Permian's Waha Hub rose 9¢ to average $5.38. Meanwhile, Rockies leader Kern/Opal rose $2.29 to $13.69, SoCal Citygate advanced $2.83 to average $14.19 and Northwest Sumas lost $2.56 to average $15.01. In Canada, Alberta benchmark Aeco rose 48¢ to $5.21 (
Daily cash prices
).
* * *
The Biden administration on Monday announced a proposed regulation under which methane waste from oil and gas leases administered by the Bureau of Land Management, covering both federal and Indian land, would be subject to royalties.
"This proposed rule will bring our regulations in line with technological advances that industry has made in the decades since the BLM's rules were first put in place, while providing a fair return to taxpayers," Interior Secretary Deb Haaland said. The US Department of the Interior said the proposal is in response to a series of US Government Accountability Office reports "highlighting the potential revenue being lost due to BLM's outdated regulations." The rule would require operators to "use all reasonable precautions to prevent the waste of oil or gas" and "to submit a waste minimization plan will applications for permits to drill oil wells." The rule would also clarify under which circumstances oil and gas would be considered "unavoidably lost" and "establish a monthly volume limit on royalty-free flaring due to pipeline capacity constraints, midstream processing failures, or other similar events." Once the rule is posted to the
Federal Register
in the coming days, the government will accept comments on the proposal for 60 days.
***
Labor costs and contractor disputes are causing a "material increase" in the cost of the Coastal GasLink pipeline in British Columbia, owner TC Energy said Tuesday.
Drought conditions have also caused delays, the company said. TC Energy did not specify how much costs are rising from the C$11.6 billion (US$8.5 billion) price tag announced earlier this year – nearly twice the original estimate. TC said it expects the 415-mile pipeline, which will serve the LNG Canada export terminal under construction, is 80% complete and will be finished by the end of 2023.
---
Natural Gas Spot Prices
Top 5 Upward & Downward Price Movements
Note: Nov 29' 22 versus prior day price: points moving up (81), down (1).
Natural Gas Spot Prices
Trade Date: Nov. 29, 2022 / Flow Date: Nov. 30, 2022
The above figures refer to volume-weighted averages for gas deals done today for tomorrow's flow, or weekend delivery on Friday trading, at each particular spot. Change reflects the difference from the previous published price. Composites reflect volume-weighted average for all deals done in the regional grouping. Daily Composite Spot Wellhead is a volume-weighted average for all producing area pipelines less gathering and processing costs. All prices are in $/MMBtu.
---
Critical Notices
Sort:
Count of Critical Notices in Last 7 Days
---
Natural Gas Futures
Nymex Henry Hub Future Price Curves
Nov 29, '22
Henry Hub
Change from prior day, Nov 28 '22
---
---
Related Markets
---
Spot Cash Electricity Prices
Spot Cash Electricity Prices
Today's prices as of Nov 28 '22
---
Gas Needed to Replace Offline Nuclear Capacity
Gas Needed to Replace Off Line Nuclear Capacity
Note: Source: US Nuclear Regulatory Commission's Daily Power Reactor Status Report and Energy Intelligence,Historical data available via EI New Energy Data
---
Gas Prices, Power Prices and Spark Spreads for Major Hubs
Marginal Heat Rates (Btu/kWh)
Note: Indicates the threshold heat rate for each gas/power pair. Below the MHR, gas-fired generation may be more cost effective vs. purchased power above. For holidays and weekends, the previous business day's values are displayed.
Gas, Power Prices & Spark Spreads for Generators Major Hubs
---
Renewable Energy
Gas Equivalent of Caiso Wind and Solar Output
Note: Historical data available via EI New Energy Data
Note: Historical data available via EI New Energy Data
Gas Equivalent of Ercot Wind Output
Note: Historical data available via EI New Energy Data
Note: Historical data available via EI New Energy Data
Gas Equivalent of PJM Renewable Output
Note: Historical data available via EI New Energy Data
Note: Historical data available via EI New Energy Data
---
---
Weather
Today's Short-Term Weather Forecast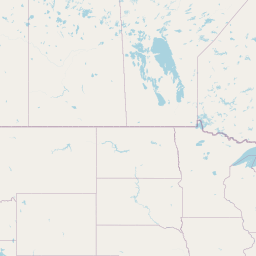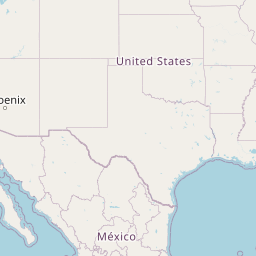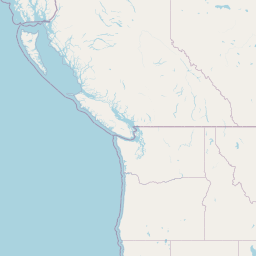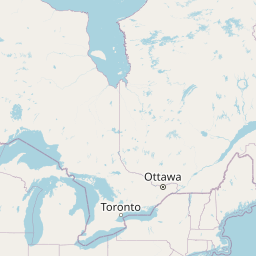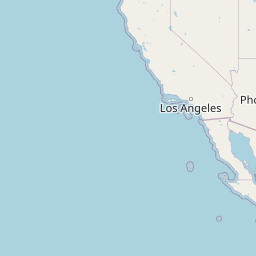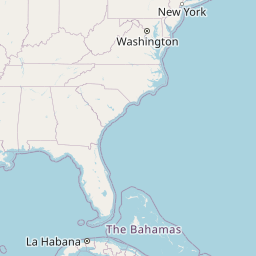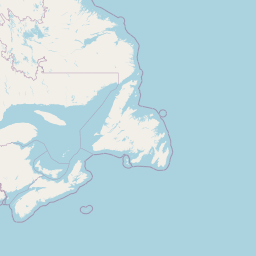 | | |
| --- | --- |
| | To change the layers on the map, click the icon to the left and choose the layer you want to display. |
Layers available on weather map:
Temperature:

Current ground temperature(in Fahrenheit).

Clouds:

Displays the positions of the current cloud cover.

Precipitation:

Displays current amount of falling water in liquid, sleet or snow form (in inches).

Wind speed:

Displays the current wind speed(in knots).

Sea Level Pressure:

Displays the current pressure at sea level(in millibars).

Snow:

Displays the daily snow fall(in inches).

Rain:

Displays today's amount of rain fall(in inches).
---
Degree Days
Degree Days
Note: Cooling Degree Days is the sum of temperature variances above 65 degrees for 14 cities: Atlanta, Georgia, Austin, Texas, Denver, Colorado, Detroit, Michigan, Las Vegas, Nevada, Los Angeles, California, Minneapolis, Minnesota, Nashville, Tenn, Philadelphia, Pennsylvania, Seattle, Washington, Washington, DC, Boston, Massachusetts, Orlando, Florida, New York, New York. Heating Degree Days is the sum of temperature variances below 65 degrees for those same 14 cities.

Regional °F Degree Day Differentials
Values listed are the previous days' difference from the 5-year degree day average.
Ex: A value of -4° indicates previous days' degree days were 4 degrees below the 5-year average.
---
Copyright Notice
Copyright © 2022 by Energy Intelligence Group, Inc. Gas Market Reconnaissance is a trademark of Energy Intelligence. All rights reserved. Access, distribution and reproduction are subject to the terms and conditions of the subscription agreement and/or license with Energy Intelligence. Access, distribution, reproduction or electronic forwarding not specifically defined and authorized in a valid subscription agreement or license with Energy Intelligence is willful copyright infringement. Additional copies of individual articles may be obtained using the pay-per-article feature offered at
www.energyintel.com
.
Sales:
sales@energyintel.com
Customer Service:
customerservice@energyintel.com
---