CONTENTS
Gas Markets
---
Related Markets
---
Weather
---
Gas Markets
Market Watch
December gas futures recovered from an early plunge, falling just 6.6¢ Friday to $6.303 per million Btu, as the market gained more clarity about when Freeport LNG would resume operations.
The contract slid as low as $6.045, but jumped as high as $6.475 in the wake of the Freeport announcement. Friday's loss ended a four-session rally, but the December contract still rose 42.4¢ for the week. The 12-month strip fell 0.9¢ to $5.403; the 2023 calendar strip was unchanged at $5.347 (
Futures contracts
).
WTI December crude fell $1.56 to $80.08/bbl. The contract was down $7.88 for the week as global demand concerns grow.
* * *
As early winter cold intensifies in the Northeast, Iroquois Zone 2 saw the most significant price move of the day, rising $4.69 to $12.60.
Elsewhere in the region, Transco zone 6 New York went up 83¢ to average $8.13, while Boston-area Algonquin advanced $3.11 to average $11.32. This compared to benchmark Henry Hub cash prices that were down 13¢ at $6.07. In West Texas, cash prices at the Permian's Waha Hub fell 31¢ to average $4.67. Meanwhile, Rockies leader Kern/Opal fell 24¢ to $8.00, SoCal Citygate declined 6¢ to average $8.60 and Northwest Sumas lost 31¢ to average $8.37. In Canada, Alberta benchmark Aeco fell 6¢ to $4.62 (
Daily cash prices
).
* * *
Freeport LNG said it anticipates resuming operations at its facility in mid-December and ramping up to 2 Bcf/d of production in January, subject to the company meeting regulatory requirements.
"As of Nov. 14, the reconstruction work necessary to commence initial operations, including utilization of all three liquefaction trains, two LNG storage tanks and one dock, was approximately 90% complete, with all reconstruction work anticipated to be completed by the end of November," Freeport said Friday. The company anticipates full production utilizing both docks in March 2023. Freeport has repeatedly delayed a restart of its facility, originally set for October, confining 15 million tons per year (2.1 Bcf/d) of US gas to the domestic market.
* * *
Three environmental groups have sued the Louisiana Department of Natural Resources for exempting Venture Global LNG from having to obtain a coastal use permit for development of its LNG facility in Plaquemines, 35 miles south of New Orleans.
The Deep South Center for Environmental Justice (DSCEJ), Sierra Club and Healthy Gulf have filed a petition for judicial review against the Louisiana agency after it decided to exempt Venture Global. It was filed in the 19th district Louisiana State Court. The groups say the plant's construction will destroy nearly 400 acres of wetlands that serve as a storm buffer for nearby communities. Without sufficient protections, a hurricane would release pollution into homes, businesses, farmland and coastal water, subjecting predominantly black and indigenous communities to the risks, they said.
* * *
The US Federal Energy Regulatory Commission on Thursday approved its first certificate for a major LNG project since 2020, voting unanimously to authorize the Commonwealth LNG facility in Cameron, Louisiana.
Developers of the 8.4 million tons per year (1.1 Bcf/d) liquefaction project have said they could make a final investment decision in mid-2023 pending a final nod from FERC. Commonwealth has already signed up Australian Woodside to a 20-year deal for 2.5 million tons/yr of LNG (342 MMcf/d) from mid-2026, firming up a heads of agreement signed in January. It has been more than two years since the 3-2 Democratic majority commission certified a major LNG project, and Democratic Chairman Richard Glick reiterated his longstanding concerns that FERC does not conduct full accounting of the climate impacts of such projects.
* * *
The US rig count climbed three to 782 last week, up 219 from a year ago, Baker Hughes reported.
Gas-directed rigs climbed two to 157, up 55 from a year ago, while oil rigs climbed one to 623, up 162 from a year ago. The data show the bulk of the increase in year-over-year activity is in the Permian Basin, up 71 rigs to 349, followed distantly by the Eagle Ford Shale, up 29 to 71. The Haynesville Shale rig count is up 23 at 70 (
Rig counts
).
---
Natural Gas Spot Prices
Top 5 Upward & Downward Price Movements
Note: Nov 18' 22 versus prior day price: points moving up (14), down (68).
Natural Gas Spot Prices
Trade Date: Nov. 18, 2022 / Flow Dates: Nov. 19-21, 2022
The above figures refer to volume-weighted averages for gas deals done today for tomorrow's flow, or weekend delivery on Friday trading, at each particular spot. Change reflects the difference from the previous published price. Composites reflect volume-weighted average for all deals done in the regional grouping. Daily Composite Spot Wellhead is a volume-weighted average for all producing area pipelines less gathering and processing costs. All prices are in $/MMBtu.
---
Critical Notices
Sort:
Count of Critical Notices in Last 7 Days
---
Natural Gas Futures
Nymex Henry Hub Future Price Curves
Nov 18, '22
Henry Hub
Change from prior day, Nov 17 '22
---
Baker Hughes Rig Count
Baker Hughes US Gas Rig Count
Gas Rigs by Basin
Rig Count as of Nov 18 '22. Source: Baker Hughes
---
---
Related Markets
---
Spot Cash Electricity Prices
Spot Cash Electricity Prices
Today's prices as of Nov 17 '22
---
Gas Needed to Replace Offline Nuclear Capacity
Gas Needed to Replace Off Line Nuclear Capacity
Note: Source: US Nuclear Regulatory Commission's Daily Power Reactor Status Report and Energy Intelligence,Historical data available via EI New Energy Data
---
Gas Prices, Power Prices and Spark Spreads for Major Hubs
Marginal Heat Rates (Btu/kWh)
Note: Indicates the threshold heat rate for each gas/power pair. Below the MHR, gas-fired generation may be more cost effective vs. purchased power above. For holidays and weekends, the previous business day's values are displayed.
Gas, Power Prices & Spark Spreads for Generators Major Hubs
---
Renewable Energy
Gas Equivalent of Caiso Wind and Solar Output
Note: Historical data available via EI New Energy Data
Note: Historical data available via EI New Energy Data
Gas Equivalent of Ercot Wind Output
Note: Historical data available via EI New Energy Data
Note: Historical data available via EI New Energy Data
Gas Equivalent of PJM Renewable Output
Note: Historical data available via EI New Energy Data
Note: Historical data available via EI New Energy Data
---
---
Weather
Today's Short-Term Weather Forecast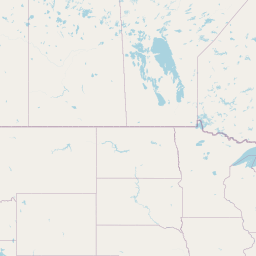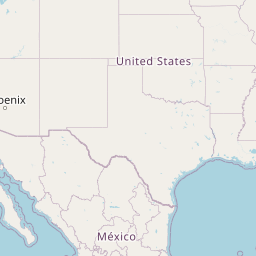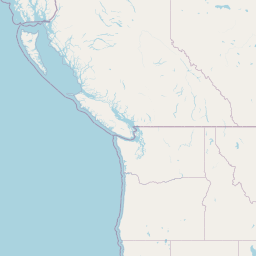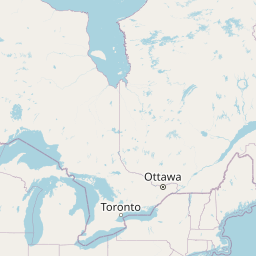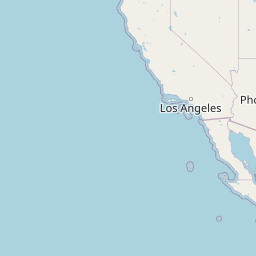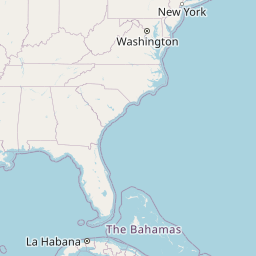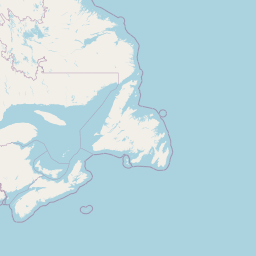 | | |
| --- | --- |
| | To change the layers on the map, click the icon to the left and choose the layer you want to display. |
Layers available on weather map:
Temperature:

Current ground temperature(in Fahrenheit).

Clouds:

Displays the positions of the current cloud cover.

Precipitation:

Displays current amount of falling water in liquid, sleet or snow form (in inches).

Wind speed:

Displays the current wind speed(in knots).

Sea Level Pressure:

Displays the current pressure at sea level(in millibars).

Snow:

Displays the daily snow fall(in inches).

Rain:

Displays today's amount of rain fall(in inches).
---
Degree Days
Degree Days
Note: Cooling Degree Days is the sum of temperature variances above 65 degrees for 14 cities: Atlanta, Georgia, Austin, Texas, Denver, Colorado, Detroit, Michigan, Las Vegas, Nevada, Los Angeles, California, Minneapolis, Minnesota, Nashville, Tenn, Philadelphia, Pennsylvania, Seattle, Washington, Washington, DC, Boston, Massachusetts, Orlando, Florida, New York, New York. Heating Degree Days is the sum of temperature variances below 65 degrees for those same 14 cities.

Regional °F Degree Day Differentials
Values listed are the previous days' difference from the 5-year degree day average.
Ex: A value of -4° indicates previous days' degree days were 4 degrees below the 5-year average.
---
Copyright Notice
Copyright © 2022 by Energy Intelligence Group, Inc. Gas Market Reconnaissance is a trademark of Energy Intelligence. All rights reserved. Access, distribution and reproduction are subject to the terms and conditions of the subscription agreement and/or license with Energy Intelligence. Access, distribution, reproduction or electronic forwarding not specifically defined and authorized in a valid subscription agreement or license with Energy Intelligence is willful copyright infringement. Additional copies of individual articles may be obtained using the pay-per-article feature offered at
www.energyintel.com
.
Sales:
sales@energyintel.com
Customer Service:
customerservice@energyintel.com
---