CONTENTS
Gas Markets
---
Related Markets
---
Weather
---
Gas Markets
Market Watch
The August gas contract rose 52.6¢ to $6.689 per million Btu Wednesday apparently pricing in what could be a bullish storage report Thursday, though most analysts are expecting a bearish one.
How bullish or bearish the data will be isn't clear as a Reuter's analysts survey anticipates build 3 Bcf/d higher than the seasonal average. But a number of sources are calling for a build more than 5 Bcf shy of the mark, similar to last week's report that sent the contract up 14% to regain a $6 handle. The 12-month strip rose 42.4¢ to $5.934; the 2023 calendar strip was up 26¢ to $5.185 (
Futures contracts
).
WTI August crude rose 46¢ to $96.30/bbl.
* * *
The Pacific Northwest border crossing at Sumas, Washington, saw the most significant price move of the day, rising $1.14 to $5.04.
In Canada, Alberta benchmark Aeco rose 50¢ to $3.75. This compared to benchmark Henry Hub cash prices that were down 17¢ at $6.63. In the Northeast, Transco zone 6 New York went down 12¢ to average $6.05, while Boston-area Algonquin declined 22¢ to average $6.10. In West Texas, cash prices at the Permian's Waha Hub fell 20¢ to average $6.22. Meanwhile, Rockies leader Kern/Opal fell 18¢ to $6.33 and the SoCal Citygate declined 2¢ to average $7.67 (
Daily cash prices
).
* * *
Analysts are anticipating a larger-than-normal 58 Bcf injection into storage for the week ended Jul. 8 when the
Energy Information Administration reports data Thursday.
That would raise inventories to 2,369 Bcf, about 11.9% below the five-year average. The Reuters poll consensus compares with a five-year average injection of 55 Bcf and the year-ago build of 49 Bcf. Last week, temperatures brought cooling degree days to 95, above the 83 CDD 30-year average for the period, Reuters reports. Models for the week ending Jul. 15 are for a 50 Bcf injection, with a range from 32 Bcf to 62 Bcf. That compares with a five-year average injection of 41 Bcf and year-ago build of 50 Bcf.
* * *
LNG player Tellurian is acquiring more upstream natural gas assets in the Haynesville Shale after agreeing to buy assets producing 45 million cubic feet per day from privately held gas producer Ensight for $125 million.
The move reinforces Tellurian's integrated project vision that sees the company undertaking upstream, midstream and downstream positions rather than adopting the cost-of-service model common for other US LNG projects. In June, Tellurian asked FERC approval to build a 37-mile, 42-inch pipeline system in Louisiana to supply gas to the Lake Charles area where it has proposed building a 27 million ton per year (3.7 billion cubic feet per day) capacity terminal. Tellurian expects to run two rigs next year in the Hayneville, raising its estimated net production in the play to about 350 MMcf/d.
* * *
Privately held Appalachian pureplay Olympus Energy has had all of its production certified as responsibly sourced by Project Canary.
The Canonsburg, Pennsylvania-based pureplay is reported to have net production of 140 MMcf/d in southwestern Pennsylvania but output could soon grow as it was issued 25 well permits during the week ended Jul. 3, 12 of which were in Washington County. Besides undergoing the Project Canary assessment, the company has been proactive in reducing its carbon footprint. In February, it signed a contract with US Well Services for an all-electric fracking and completion fleet. Olympus earned the highest possible environmental performance certification from Project Canary, which provides independent environmental assessments, including methane emission monitoring and rating environmental, social and governance strategies.
---
Natural Gas Spot Prices
Top 5 Upward & Downward Price Movements
Note: Jul 13' 22 versus prior day price: points moving up (28), down (48).
Natural Gas Spot Prices
Trade Date: Jul. 13, 2022 / Flow Date: Jul. 14, 2022
The above figures refer to volume-weighted averages for gas deals done today for tomorrow's flow, or weekend delivery on Friday trading, at each particular spot. Change reflects the difference from the previous published price. Composites reflect volume-weighted average for all deals done in the regional grouping. Daily Composite Spot Wellhead is a volume-weighted average for all producing area pipelines less gathering and processing costs. All prices are in $/MMBtu.
---
Critical Notices
Sort:
Count of Critical Notices in Last 7 Days
---
Natural Gas Futures
Nymex Henry Hub Future Price Curves
Jul 13, '22
Henry Hub
Change from prior day, Jul 12 '22
---
---
Related Markets
---
Spot Cash Electricity Prices
Spot Cash Electricity Prices
Today's prices as of Jul 12 '22
---
Gas Needed to Replace Offline Nuclear Capacity
Gas Needed to Replace Off Line Nuclear Capacity
Note: Source: US Nuclear Regulatory Commission's Daily Power Reactor Status Report and Energy Intelligence,Historical data available via EI New Energy Data
---
Gas Prices, Power Prices and Spark Spreads for Major Hubs
Marginal Heat Rates (Btu/kWh)
Note: Indicates the threshold heat rate for each gas/power pair. Below the MHR, gas-fired generation may be more cost effective vs. purchased power above. For holidays and weekends, the previous business day's values are displayed.
Gas, Power Prices & Spark Spreads for Generators Major Hubs
---
Renewable Energy
Gas Equivalent of Caiso Wind and Solar Output
Note: Historical data available via EI New Energy Data
Note: Historical data available via EI New Energy Data
Gas Equivalent of Ercot Wind Output
Note: Historical data available via EI New Energy Data
Note: Historical data available via EI New Energy Data
Gas Equivalent of PJM Renewable Output
Note: Historical data available via EI New Energy Data
Note: Historical data available via EI New Energy Data
---
---
Weather
Today's Short-Term Weather Forecast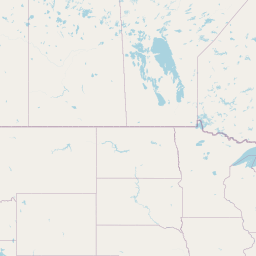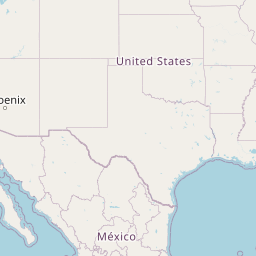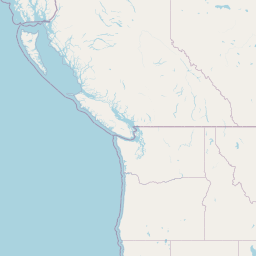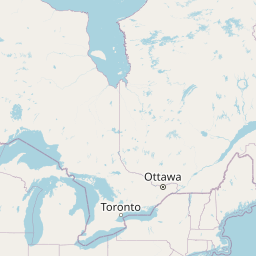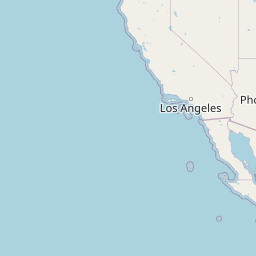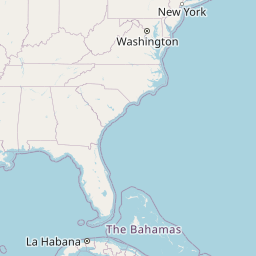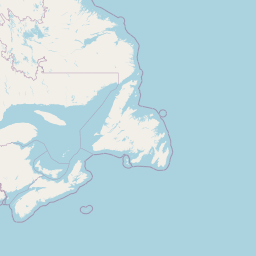 | | |
| --- | --- |
| | To change the layers on the map, click the icon to the left and choose the layer you want to display. |
Layers available on weather map:
Temperature:

Current ground temperature(in Fahrenheit).

Clouds:

Displays the positions of the current cloud cover.

Precipitation:

Displays current amount of falling water in liquid, sleet or snow form (in inches).

Wind speed:

Displays the current wind speed(in knots).

Sea Level Pressure:

Displays the current pressure at sea level(in millibars).

Snow:

Displays the daily snow fall(in inches).

Rain:

Displays today's amount of rain fall(in inches).
---
Degree Days
Degree Days
Note: Cooling Degree Days is the sum of temperature variances above 65 degrees for 14 cities: Atlanta, Georgia, Austin, Texas, Denver, Colorado, Detroit, Michigan, Las Vegas, Nevada, Los Angeles, California, Minneapolis, Minnesota, Nashville, Tenn, Philadelphia, Pennsylvania, Seattle, Washington, Washington, DC, Boston, Massachusetts, Orlando, Florida, New York, New York. Heating Degree Days is the sum of temperature variances below 65 degrees for those same 14 cities.

Regional °F Degree Day Differentials
Values listed are the previous days' difference from the 5-year degree day average.
Ex: A value of -4° indicates previous days' degree days were 4 degrees below the 5-year average.
---
Copyright Notice
Copyright © 2022 by Energy Intelligence Group, Inc. Gas Market Reconnaissance is a trademark of Energy Intelligence. All rights reserved. Access, distribution and reproduction are subject to the terms and conditions of the subscription agreement and/or license with Energy Intelligence. Access, distribution, reproduction or electronic forwarding not specifically defined and authorized in a valid subscription agreement or license with Energy Intelligence is willful copyright infringement. Additional copies of individual articles may be obtained using the pay-per-article feature offered at
www.energyintel.com
.
Sales:
sales@energyintel.com
Customer Service:
customerservice@energyintel.com
---