CONTENTS
Gas Markets
---
Related Markets
---
Weather
---
Gas Markets
Market Watch
US August gas futures rose 39.2¢ to $6.426 per million Btu as a sweltering early July gives gas bulls a reason to rally.
The prompt month took an early jump into the the $6.60s/MMBtu as weekend forecasts see the current heat wave extending into late July. Power burns averaging 40.2 billion cubic feet per day last week are at record highs for this time of year as a heat dome parks itself over Texas and much of the central US. The Electric Reliability Council of Texas has seen a string of record demand peaks as statewide highs rise well into the triple digits and tax Ercot's ability to meet demand. The 12-month strip rose 22.7¢ to $5.721; the 2023 strip was up 11.1¢ to $5.047 (
Futures contracts
).
WTI August crude fell 70¢ to $104.09/bbl.
* * *
As constraints on the mainline persist, Transco Station 65 saw the most significant price move of the day, rising $3.34 to $10.54.
This compared to benchmark Henry Hub cash prices that were up 37¢ at $6.77. In the Northeast, Transco zone 6 New York averaged $6.31, while Boston-area Algonquin advanced $1.06 to average $6.34. In West Texas, cash prices at the Permian's Waha Hub rose 58¢ to average $6.35. Meanwhile, Rockies leader Kern/Opal rose 52¢ to $6.45, SoCal Citygate advanced 90¢ to average $7.41 and Northwest Sumas lost 71¢ to average $3.26. In Canada, Alberta benchmark Aeco fell 42¢ to $3.03 (
Daily cash prices
).
* * *
The Environmental Protection Agency has asked the Tennessee Valley Authority to reconsider an initial decision to replace its largest coal plant with a natural gas one, arguing that there are cheaper and cleaner options to combat climate change.
While the TVA is weighing a range of new generation choices as it prepares to close the 1,450 megawatt Cumberland Fossil Plant plant by 2030, it has made clear its preference to build a natural gas combined-cycle plant on the site instead of renewables and storage, maintaining that legacy baseload generation would be more reliable and help support the planned solar expansion. A gas plant of that size could burn almost 250 million cubic feet of gas per day when run at full capacity.
* * *
A three-judge panel has cleared the way for the Federal Energy Regulatory Commission to look at planned natural gas exports to justify condemning land to build certain interstate projects.
The US Court of Appeals for the District of Columbia ruled that FERC did not violate constitutional protections for property owners or the Natural Gas Act when it granted a certificate for the 256-mile Nexus Gas Transmission pipeline from Ohio to Michigan. The decision came after the D.C. Circuit had previously ordered FERC to explain why it was legal to include export precedent agreements in its analysis of the domestic public need for the project. A portion of the operational pipeline's gas is sent across the northern border to the Enbridge Gas Dawn Hub in southwestern Ontario.
* * *
The Brownsville Navigation District and the US Army Corps of Engineers have agreed to deepen the 17-mile Brownsville Ship Channel from 42 feet to 52 feet, which will allow LNG tankers to access the planned Rio Grande LNG project.
NextDecade, owner of the future $15.6 billion plant at the Port of Brownsville, will cover Phase 1 dredging costs or more than $300 million. The five-train, 27 million ton per year (3.7 billion cubic feet per day) project is expected to begin operations as early as 2027.
---
Natural Gas Spot Prices
Top 5 Upward & Downward Price Movements
Note: Jul 11' 22 versus prior day price: points moving up (69), down (3).
Natural Gas Spot Prices
Trade Date: Jul. 11, 2022 / Flow Date: Jul. 12, 2022
The above figures refer to volume-weighted averages for gas deals done today for tomorrow's flow, or weekend delivery on Friday trading, at each particular spot. Change reflects the difference from the previous published price. Composites reflect volume-weighted average for all deals done in the regional grouping. Daily Composite Spot Wellhead is a volume-weighted average for all producing area pipelines less gathering and processing costs. All prices are in $/MMBtu.
---
Critical Notices
Sort:
Count of Critical Notices in Last 7 Days
---
Natural Gas Futures
Nymex Henry Hub Future Price Curves
Jul 11, '22
Henry Hub
Change from prior day, Jul 8 '22
---
---
Related Markets
---
Spot Cash Electricity Prices
Spot Cash Electricity Prices
Today's prices as of Jul 8 '22
---
Gas Needed to Replace Offline Nuclear Capacity
Gas Needed to Replace Off Line Nuclear Capacity
Note: Source: US Nuclear Regulatory Commission's Daily Power Reactor Status Report and Energy Intelligence,Historical data available via EI New Energy Data
---
Gas Prices, Power Prices and Spark Spreads for Major Hubs
Marginal Heat Rates (Btu/kWh)
Note: Indicates the threshold heat rate for each gas/power pair. Below the MHR, gas-fired generation may be more cost effective vs. purchased power above. For holidays and weekends, the previous business day's values are displayed.
Gas, Power Prices & Spark Spreads for Generators Major Hubs
---
Renewable Energy
Gas Equivalent of Caiso Wind and Solar Output
Note: Historical data available via EI New Energy Data
Note: Historical data available via EI New Energy Data
Gas Equivalent of Ercot Wind Output
Note: Historical data available via EI New Energy Data
Note: Historical data available via EI New Energy Data
Gas Equivalent of PJM Renewable Output
Note: Historical data available via EI New Energy Data
Note: Historical data available via EI New Energy Data
---
---
Weather
Today's Short-Term Weather Forecast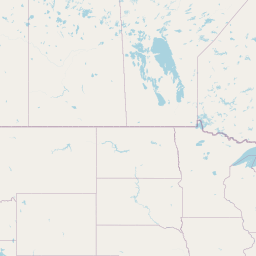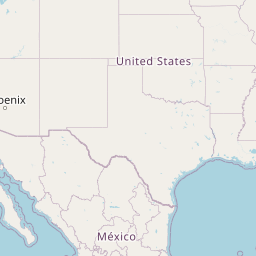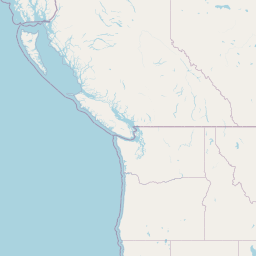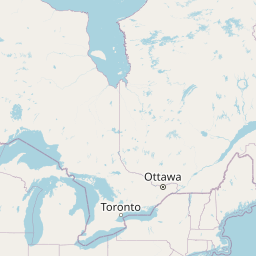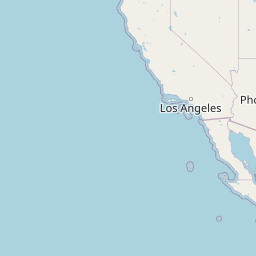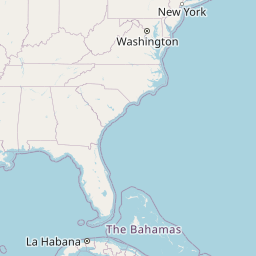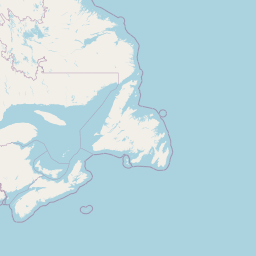 | | |
| --- | --- |
| | To change the layers on the map, click the icon to the left and choose the layer you want to display. |
Layers available on weather map:
Temperature:

Current ground temperature(in Fahrenheit).

Clouds:

Displays the positions of the current cloud cover.

Precipitation:

Displays current amount of falling water in liquid, sleet or snow form (in inches).

Wind speed:

Displays the current wind speed(in knots).

Sea Level Pressure:

Displays the current pressure at sea level(in millibars).

Snow:

Displays the daily snow fall(in inches).

Rain:

Displays today's amount of rain fall(in inches).
---
Degree Days
Degree Days
Note: Cooling Degree Days is the sum of temperature variances above 65 degrees for 14 cities: Atlanta, Georgia, Austin, Texas, Denver, Colorado, Detroit, Michigan, Las Vegas, Nevada, Los Angeles, California, Minneapolis, Minnesota, Nashville, Tenn, Philadelphia, Pennsylvania, Seattle, Washington, Washington, DC, Boston, Massachusetts, Orlando, Florida, New York, New York. Heating Degree Days is the sum of temperature variances below 65 degrees for those same 14 cities.

Regional °F Degree Day Differentials
Values listed are the previous days' difference from the 5-year degree day average.
Ex: A value of -4° indicates previous days' degree days were 4 degrees below the 5-year average.
---
Copyright Notice
Copyright © 2022 by Energy Intelligence Group, Inc. Gas Market Reconnaissance is a trademark of Energy Intelligence. All rights reserved. Access, distribution and reproduction are subject to the terms and conditions of the subscription agreement and/or license with Energy Intelligence. Access, distribution, reproduction or electronic forwarding not specifically defined and authorized in a valid subscription agreement or license with Energy Intelligence is willful copyright infringement. Additional copies of individual articles may be obtained using the pay-per-article feature offered at
www.energyintel.com
.
Sales:
sales@energyintel.com
Customer Service:
customerservice@energyintel.com
---